TRADITION SOFTWARE, INC., a California based corporation located in Roseville, CA, announces that PreLien2Lien is now available online as a web based lien management solution (www.PL2LOnline.com) for customers.
For almost twenty (20) years, PreLien2Lien has been a leading PC based software solution for U.S. contractors, subcontractors, suppliers and companies providing services for state-by-state construction lien management. Now customers can enter construction project information online and print a variety of notices – 1st Notices, Warnings, Waivers, Bond and Lien Claims, Stop Notices and Releases from any computer, smart phone or tablet using a simple login and password combination.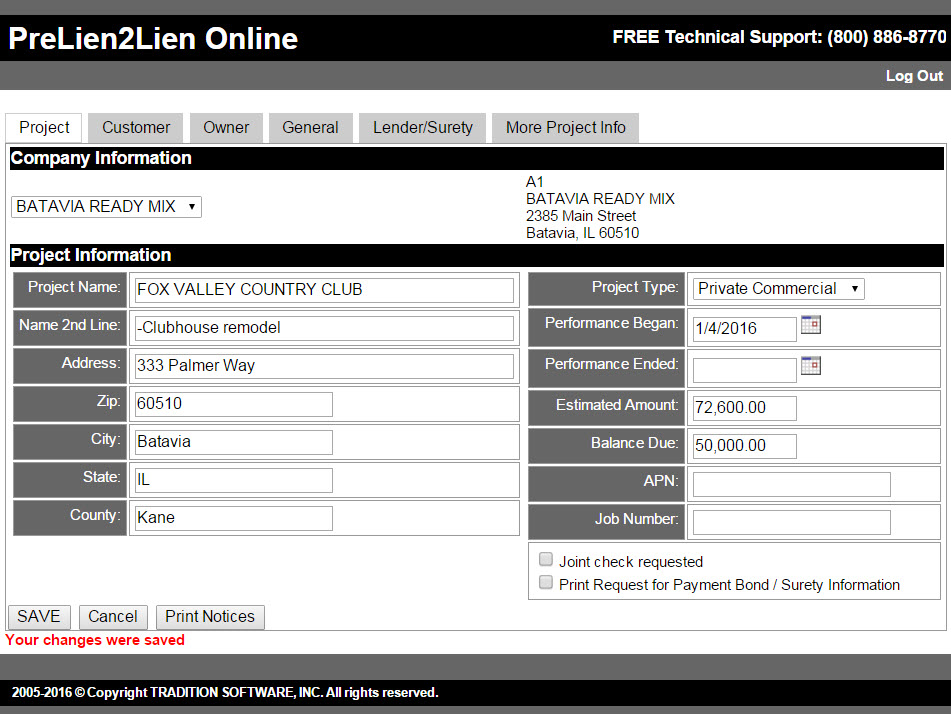 With the new online version strictly being marketed initially to current PreLien2Lien customers who have Annual Subscriptions up for renewal in January 2016, companies in California, Texas and Washington have already signed up to use the new product. As users at those companies go to print a notice, they will see a state specific menu like the one for the state of Washington below.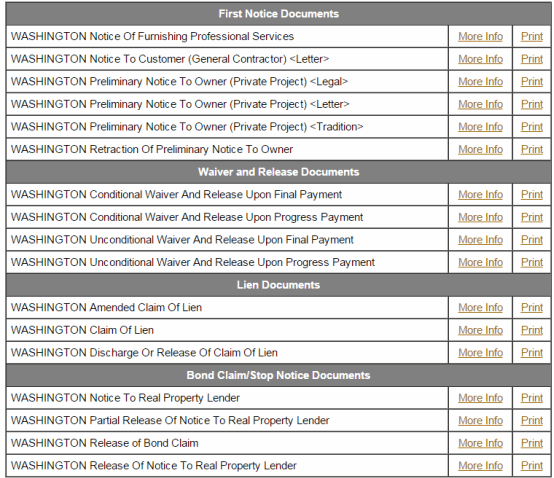 Annual Subscription pricing for current customers will be $200 per year for the One State unlimited version and $100 for the Lite ten (10) project version. New customers can save $50 off the PC based version of PreLien2Lien, paying $299 for the first year. Lite customers can save $20, paying $129 for PreLien2LienOnline compared to $149 for the PC based version. Additional pricing options are available for customers who license the Regional and USA editions of PreLien2Lien.
There will be a free data upload of current PC, Terminal Server, Citrix or Server based PreLien2Lien data within one business day. As with all our Annual Subscriptions, free user training and technical support is available by phone at our toll free number (800) 886-8770 Monday – Friday, 8AM – 4PM PST.
Craig Altman, Founder and President of TRADITION SOFTWARE and Miriam Liskin, Software Development Manager, are the co-designers for PreLien2LienOnline (www.PL2LOnline.com).