PreLien2Lien is an leased online software as a service (SaaS) solution for U.S. contractors, subcontractors, suppliers and companies providing services for state-by-state construction lien management. Subscribers can enter construction project information and print a variety of notices – 1st Notices, Warnings, Waivers, Bond and Lien Claims, Stop Notices and Releases from any computer, smart phone or tablet using a simple login and password combination.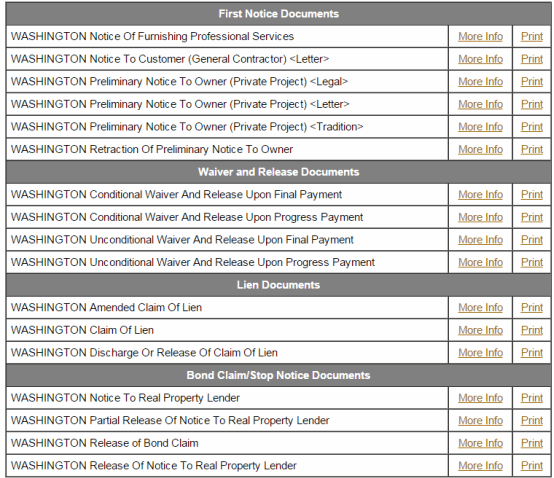 Annual Subscription pricing for new customers starts at $149 for the One State:Lite (10 project) version. First year unlimited use licenses are $349 (One State), $549 (Regional) and $749 (USA). In year two and thereafter, annual subscriptions range from $110 – $330 per year.
All our Annual Subscriptions include free user training and technical support by phone at our toll free number (800) 886-8770 Monday – Friday, 8AM – 5PM CST.