Getting AVAST Free Antivirus for your PC can create serious computer and business problems that should never happen. This antivirus program has a "sandbox" feature that is designed to quarantine or uninstall legitimate software the worldwide AVAST Antivirus user base is deemed "not to use significantly". This is fine if you are using iTUNES. Out of 17 million woldwide AVAST users, a significant portion will have iTUNES installed on their PC, so any version of iTUNES will be deemed safe. However, if you purchased a legitimate, niche software program that is the best in it's category like PreLien2Lien or hypthetical examples like MyGolfHandicap, WhereToFish, etc…. AVAST will quantify it as a virus because a significant portion of it's 17 million user base does not use it or malicious virus programs are generally new with obscure names.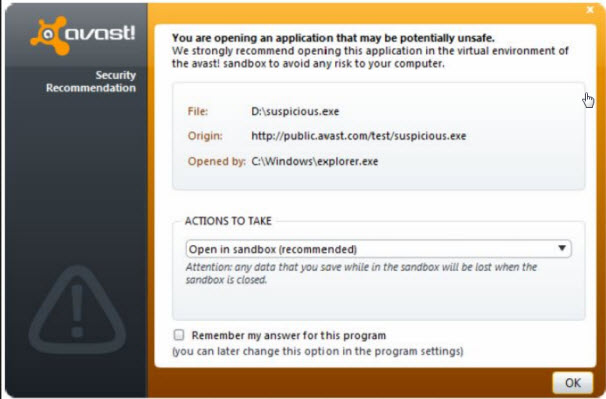 Most average PC users are not going to understand from the ACTIONS drop down menu what to do next – "Open in sandbox." Furthermore, the internet is loaded with posts from frustrated users that document that AVAST pays no attention to the "Remember my answer for this program" setting.
If you don't want to pay $29 for an antivirus program to not only protect your PC but also your business, the hands down best free antivirus program available is MICOROSFT Security Essentials. Unlike AVG Free Antivirus, it does not put an advertising message on all your emails. Download the free software at this link first – http://www.microsoft.com/en-us/download/details.aspx?id=5201 – and save where you can find it to install. Next, uninstall AVAST from your Windows XP (Control Panel/Add/Remove Programs) or VISTA/WINDOWS 7/WINDOWS 8 PC (Computer/Uninstall or change a program). Then run the MICROSOFT Security Essentials install program. Not only will PreLien2Lien work flawlessly forever, you can enjoy once again stress free use of your MyGolfHandicap and WhereToFish software.